We would love to hear about your new puppy that you took in. We appreciate the updates and emails you send us. If you would like other people to know how much you love our dogs please submit a form here. Pictures to will be posted here. Thank You!
Ashley - Archie
4/11/2018
I picked up my new Corgi on March 3rd and it was the longest but most rewarding wait of my life. His name is Archie and he's the best little puppy and everything I could have asked for. Working with Mark was easy as he was always responsive to my questions either through email or text. I was impressed with Mark's area in which he keeps his puppies. He is clean and knowledgeable in regards to what he does. Thank you, Mark. Archie makes me unbelievably happy.
Marina - Colt
6/13/2018
Colt was sooo good! He's already potty trained and he ate food and drank water and pooped outside and ate his vitamin already.
7/12/2018
Colt had his first modeling gig! My friend is selling collars online and asked if he'd be a model.
Katie - Ivy
6/22/2018
Ivy is doing really well and is acclimated to her new home. She's such a sweet pup- you did an awesome job with her. Thanks!
Kaley - Dean
9/2/2018
Hey there! Here is a picture of our pup Dean! Aka Kodi! Hes about 4 months old now. Thanks again mark!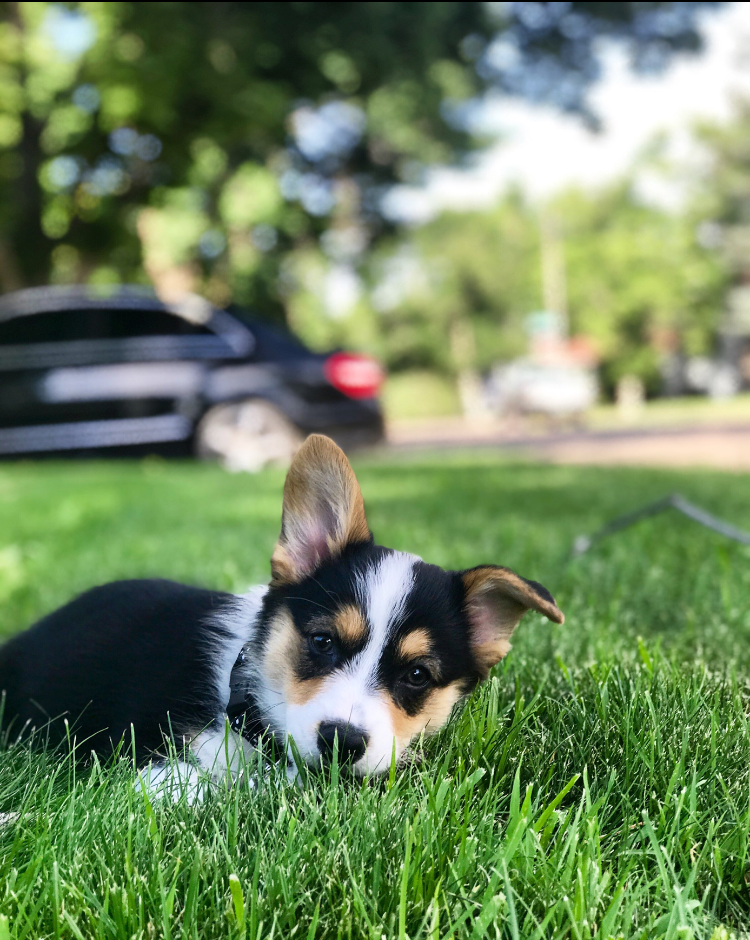 Charis - Hunter
6/23/2018
Thanks. My dog is great. They're getting along fantastically.
6/24/2018
He did great the first night! He's such a great puppy! We love him already, Thanks so much!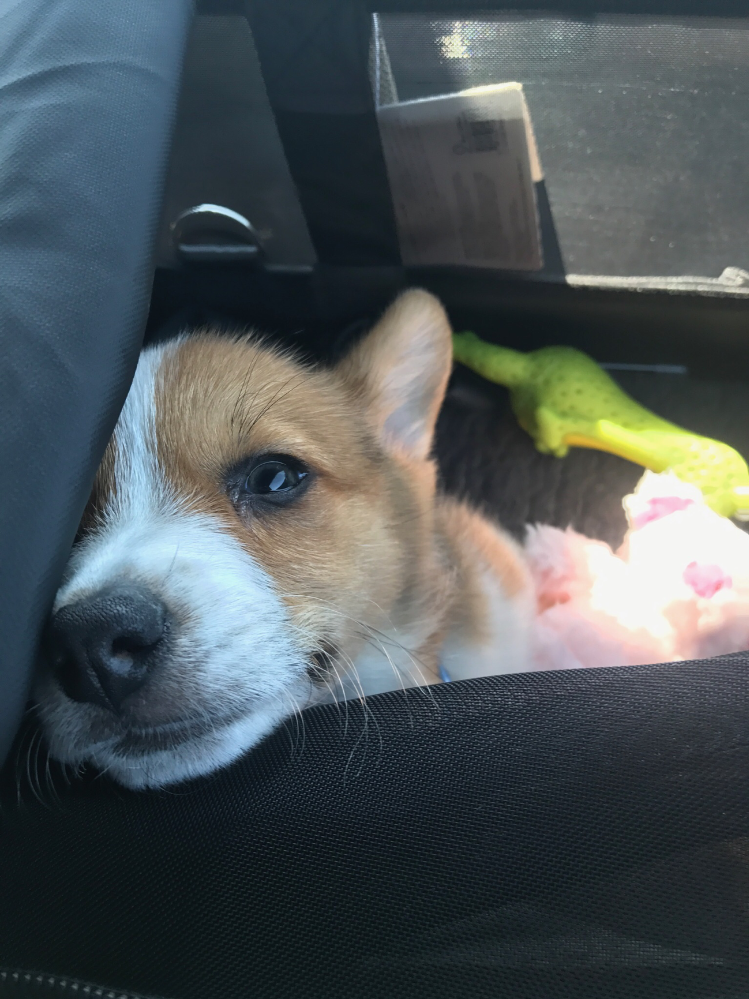 Antonette - Cowboy
8/18/2017
Thank you for this beautiful fluff ball!
Makenzie - Tchami
4/2/2018
Here is "Piro!" I named him Tchami, he is 20lbs and is very well behaved! Thanks!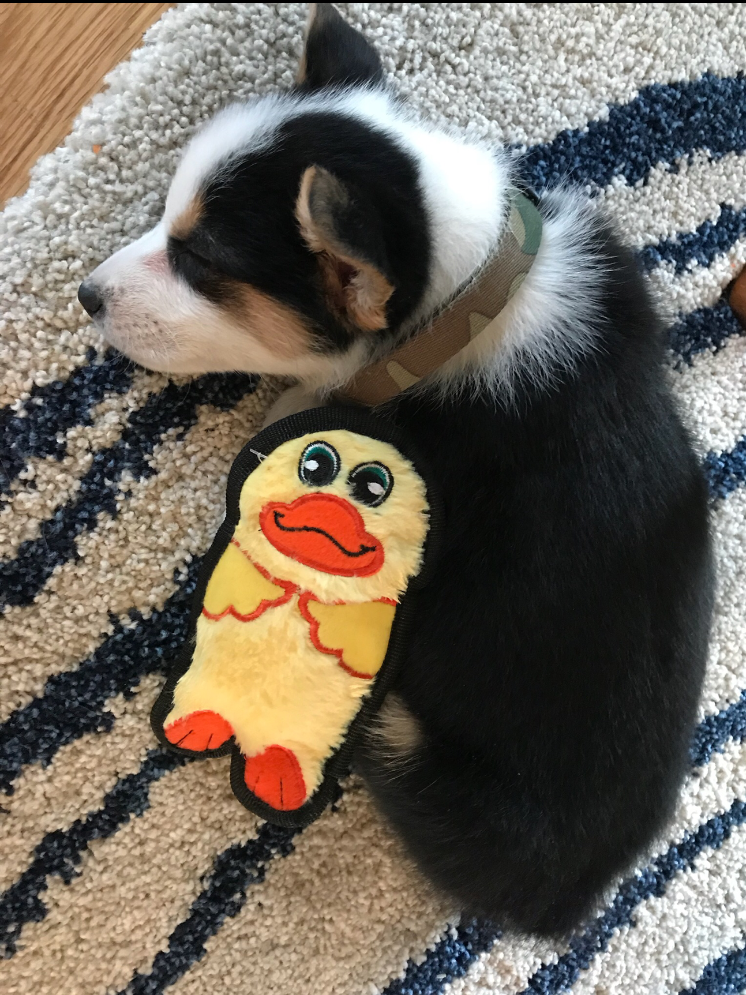 Debbie - Chief
3/10/2018
Chief is just perfect! He is fitting in with us wonderfully! He slept all night. Very happy today.
Jen and Derek - Eggy
3/7/2018
Hi Mark, just wanted to let you know that Eggy has settled in really well. He's such an adventerous and smart little puppy. Thanks so much for your hard work, we're really happy with him!
Michelle - Remi
11/28/2018
She's one of the best things that have ever happened to us! Thanks!!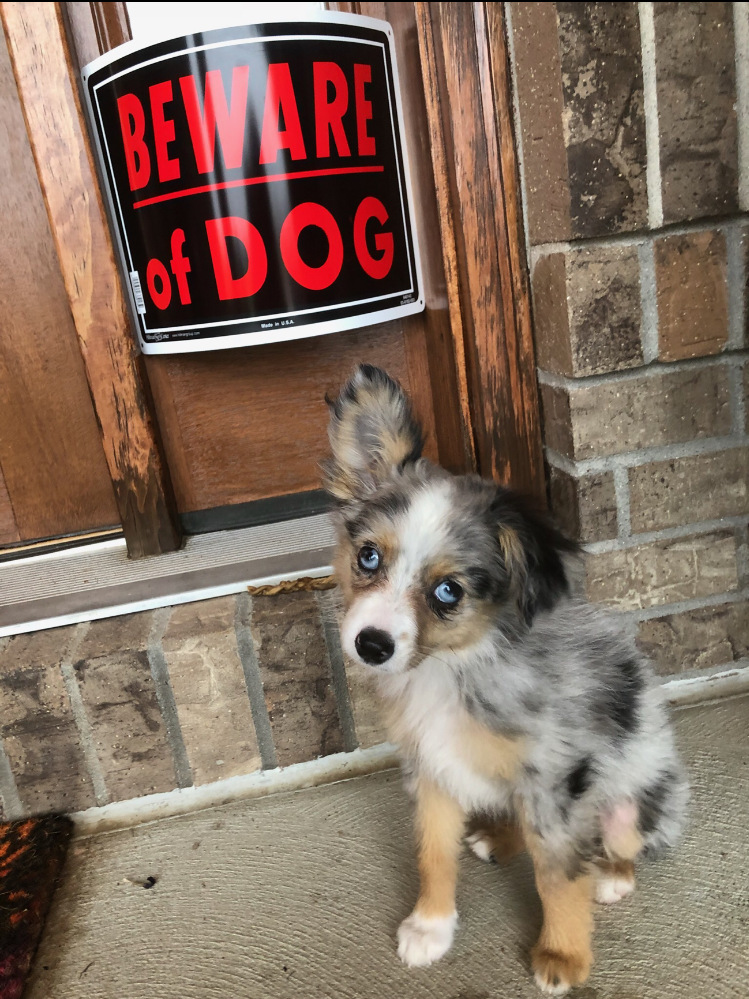 Kristine - Isa
10/24/2020
We wanted you to know how well Isa (Kratos) is doing. He is a responsive, intelligent, interested in everything, loving male doggie. Thank you for the wonderful doggie work you do! Just wanted to give you the feedback!
Thank you!
M&M- Lady
11/7/2020
She is home! Thank you so much Mark. She is amazing.
Sarah - Kelly
11/4/2020
Kelly has settled in well and loves our daughter and her new beagle brother, thank you so much for the new addition to our family, I will definitely sing praises for your company- she's a wonderful pup and has blended into our family quite quickly and seamlessly.
Laurie - Max
10/20/2020
Max (aka Clint) is doing great! Vet says he checks out Perfectly!
Andrew - Hank
10/17/2020
Thanks so much for the dog!! He's so calm and loveable haha.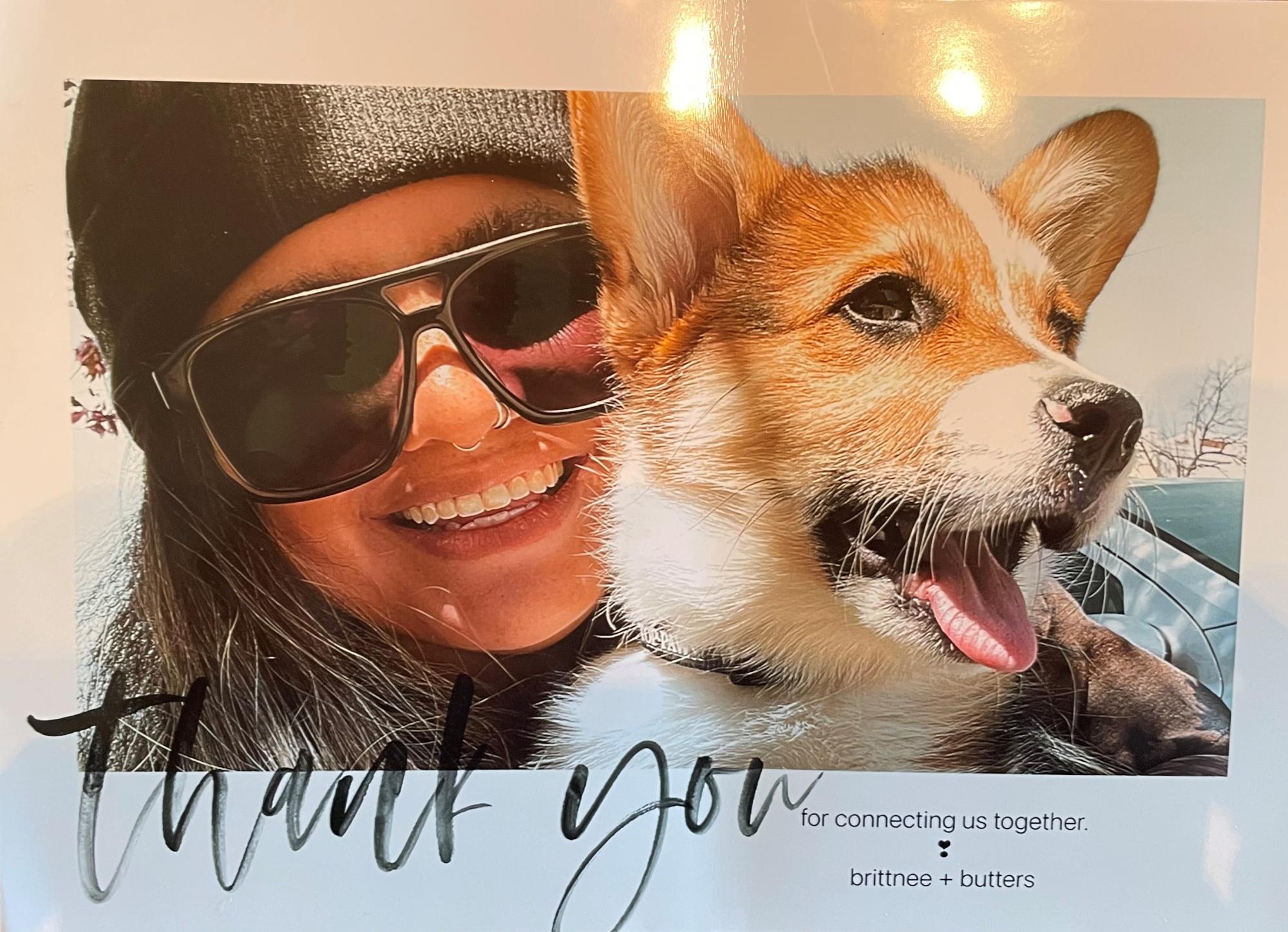 Brittnee - Butters 05/21/2021
Hi Mark!
We were just thinking about it and wanted to update you about Penelope.
She's such a great little pup and has been a perfect addition to our family! She is absolutely obsessed with our older dog Tucker (and bullies him a bit :)). They play all day long. She was shy at first and it didn't take long for her to come out of her shell! Now she's a very spunky and spirited girl and so loving to everyone and every dog she meets. She's healthy as could be and living out her days very happy in our family.
Thank you so much again for Penny, she is a light in our life! I added a couple pictures as well :)
Kelsey - Penelope
6/19/2021
Ursula - Wallace
2/9/2022
Hey Mark, Haven't hit you up in awhile. Wallace continues to be the center of our universe. Corgi life is the BEST!! Thank you for the best, best friend. :)
Lisl - Baxter
12/23/2021
I wanted to send you a photo of Baxter in his elf costume :). He is doing great! Merry Christmas!
Britney - Bastian
2/4/2022
He seems to be super happy here and he's EXTREMELY vocal it's the cutest thing in the world!
Gloria - Macie
2-19-2022
I just thought I'd send a picture of Macie and let you know that she's doing great! I just brought her to the vet this week for her next shots and she's a little over 12 lbs! She's super smart and knows "sit," "paw," and sometimes she'll speak on command. Although she speaks quite a bit on her own lol.
We just adore her!
Colorado Pembroke Welsh Corgi Breeder | Welsh Corgi Breeder in CO | Pembroke Welsh Corgi Puppies For Sale in CO | Welsh Corgi Puppies For Sale in CO | AKC Pembroke Welsh Corgi Puppies For Sale | AKC Welsh Corgi Puppies For Sale | AKC Corgi Puppies For Sale | Welsh Corgi Puppies in Colorado | Corgi Puppies in Colorado
Jordyn - Moon

6/11/2022
Moon is the best pup ever. He is so sweet and so smart and we love him so much. Mark is awesome and kind and so great to work with. Highly highly recommend. We had been looking for a corgi for a long time and are so glad we found them!!!!